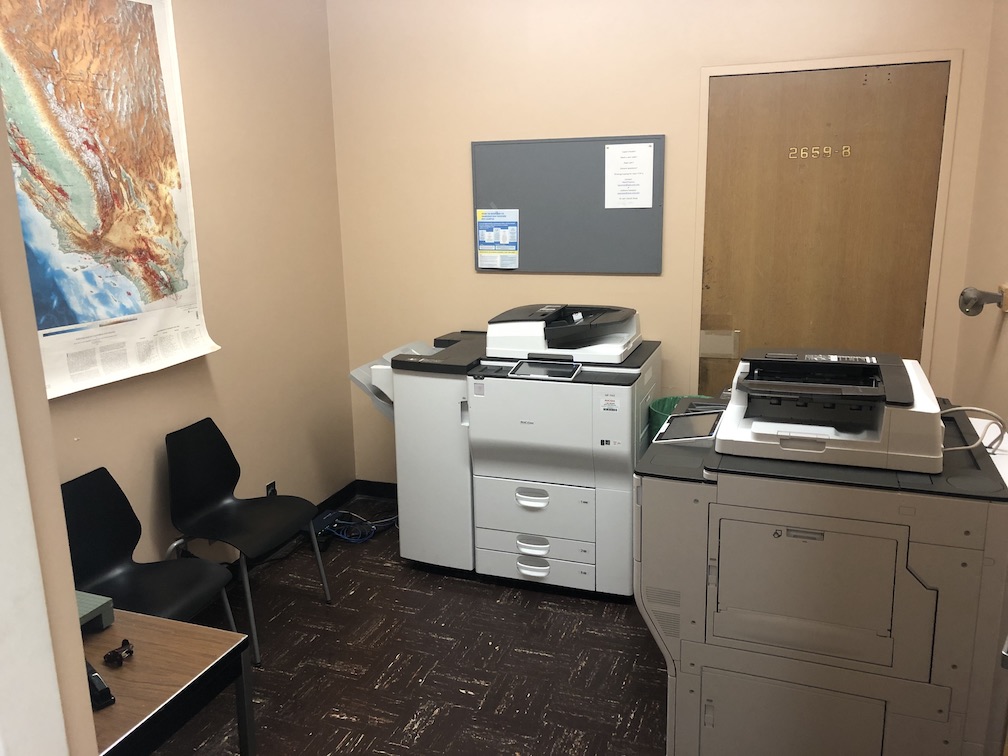 EPSS has 2 high volume Ricoh MFD Copier/Printer/Scanner devices Use by Faculty, Researchers, Staff and Grad Students.
The copiers are located in Geology 3607, and require a job code to use. To obtain a job code for personal use, contact the helpdesk. If you are a TA for an EPS-SCI course, printing exams, labs, or other materials for a course, you will use a special code which can be obtained from either your TA coordinator or from the helpdesk.
For more on how to use these printers from your office computer/Laptop, please see this article.