To re-set the EPSS department account password, You have two options: IT staff in Geology 4687 can help you to reset the password in person, or you can perform a self service password reset using the guide below.
To do a self-service password reset, please follow these steps:
Go to this link:
https://epss.ucla.edu/internal/password_reset/
You need to be on campus or connected to the UCLA VPN to be able to access the link.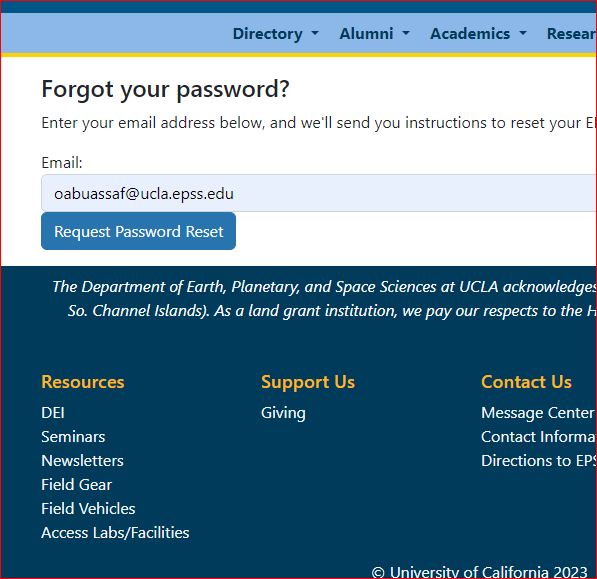 Put your account email that we have on the file for you. If you do not know which email that is, please ask us. Click Request Password Reset button.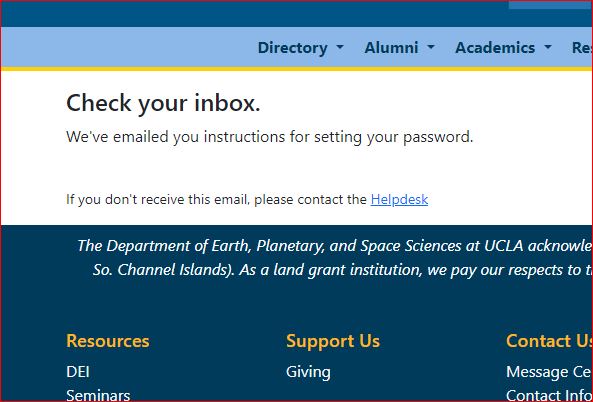 Wait for 5 minutes and check your email. You will get an email like in the image below: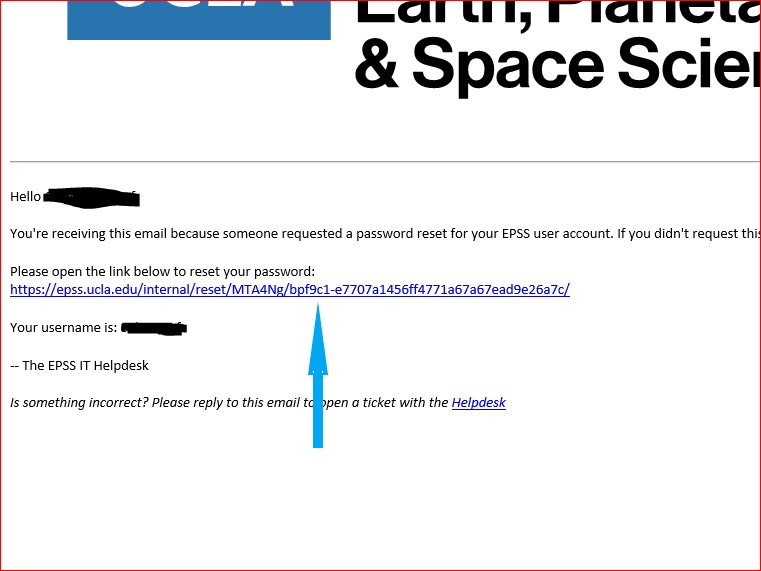 If you don't receive the email, please check your spam filter and junk mail before contacting the helpdesk
Click the link and follow the instructions to reset your password.
If you are unable to log into the EPSS Orders App, or the EPSS website after resetting your password, please contact the IT Helpdesk