This guide will show you the steps neccesary to setup Microsoft Outlook with your @epss.ucla.edu email address. If you need to check your email online, or dont have outlook installed yet, please see this guide: How to access your @epss.ucla.edu email address
Prerequisites:
You have Microsoft outlook installed on your Windows 10 computer.
You have received an email with your EPSS email account login, and password
You have changed the default password to something secure
The recommended version of outlook is from Office365, at or at least version 2016. This guide was written for Office 2019/Office365 versions of Outlook.
Instructions:
Open Microsoft Outlook! We will be using the helpdesk email as an example in this guide, so where you see "ess_help" or "helpdesk" before an @ sign, replace those values with your own.
You should see this screen: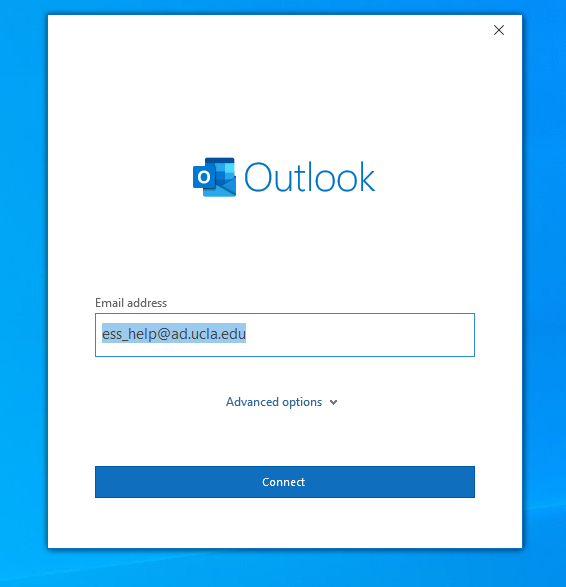 In this text box DO NOT PUT YOUR EPSS EMAIL ADDRESS. This email account has a separate username, which will be sent to you by IT or HR staff. In this example, the email address 'helpdesk@epss.ucla.edu' has a login of 'ess_help@ad.ucla.edu', which is what to enter in this box. when you have entered your login, click "connect" to advance to the following screen: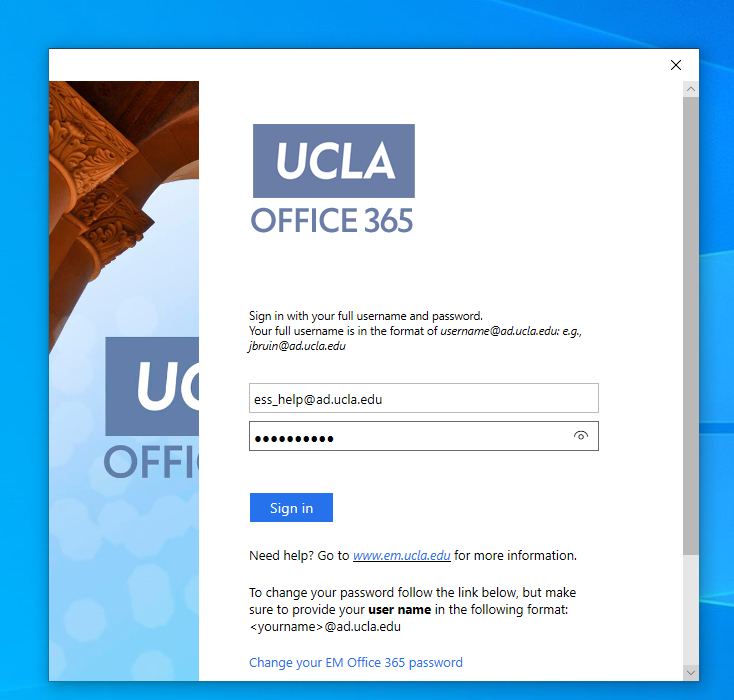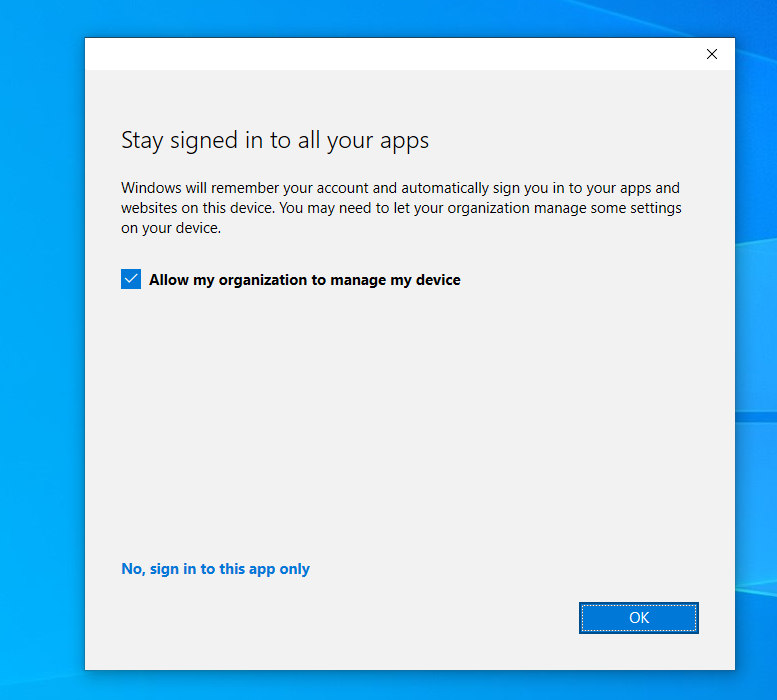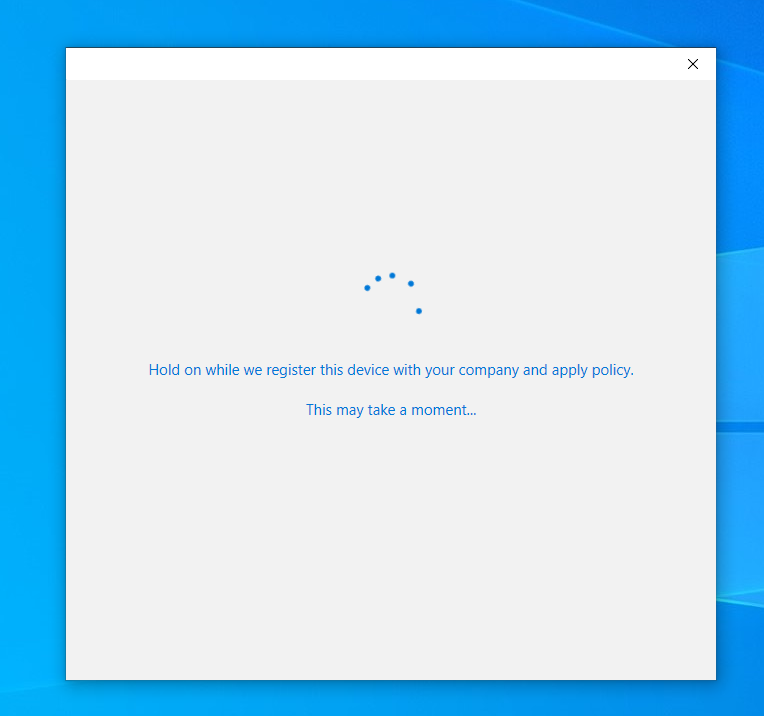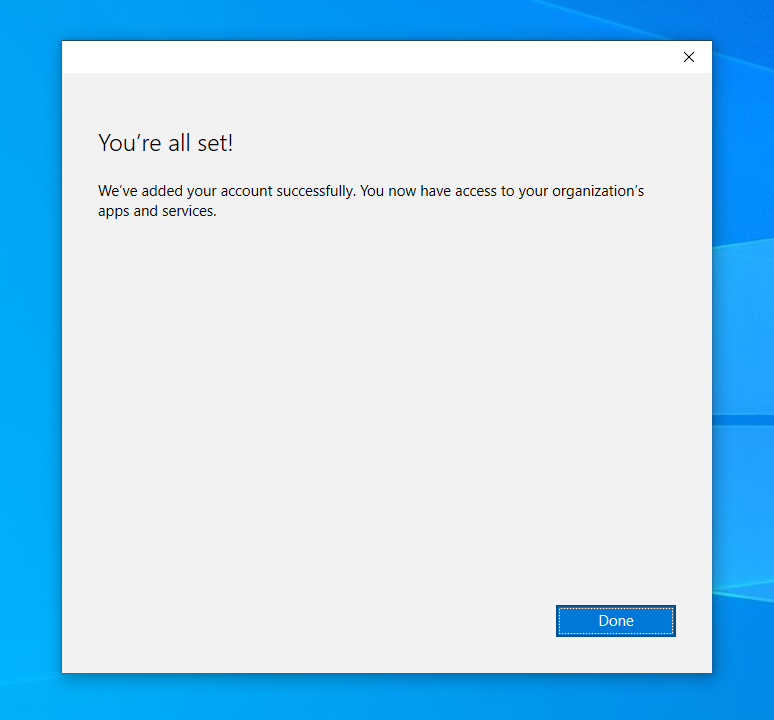 If you are concerned that this screen shows the non standard address "ess_help@ad.ucla.edu" dont worry, when you open outlook, your mailbox will display with your email address as expected.
If you encounter any trouble setting up outlook, please contact the helpdesk at helpdesk@epss.ucla.edu.