This tutorial will demonstrate how to access the Barracuda spam filter, which protects your @epss.ucla.edu email address.
Sometimes, a message is marked as spam unintentionally and will need to be approved for delivery. This guide will walk you through the steps to log into the barracuda, and to approve messages, whitelist/blocklist addresses, and manage your accounts spam filtering.
The barracuda service sends emails periodically to your @epss.ucla.edu account, which outlines the current held/blocked messages sent to your account. These messages originate from <<emit@cts.ucla.edu>>. If you can't find them or you don't have a current message, the spam filter interface can be accessed at https://Nospam6.ad.ucla.edu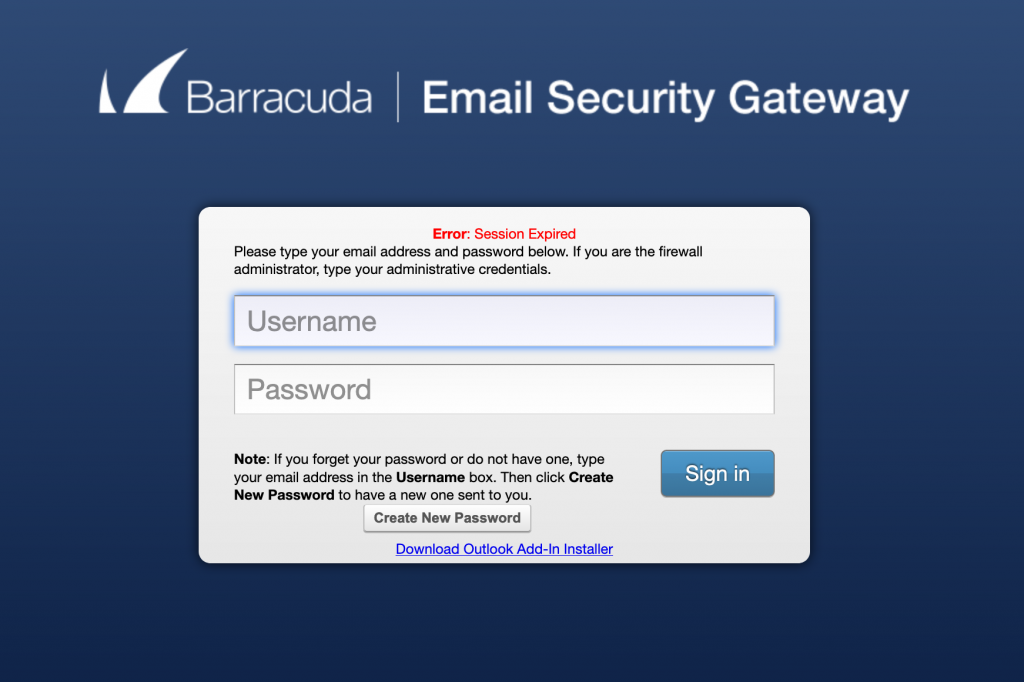 If this is the first time you are logging in (or its been sufficiently long, that you cannot remember this password) , you should click on the "CREATE NEW PASSWORD" button at the bottom of this window, and look for an email to arrive at your @epss.ucla.edu or @igpp.ucla.edu address. (Additionally, make sure you have entered your@epss.ucla.edu email address in this dialog box, and no other address has been auto-filled!)
Once you receive the email, log in using your @epss.ucla.edu email address, and the new temporary password. You will see a screen that looks like this: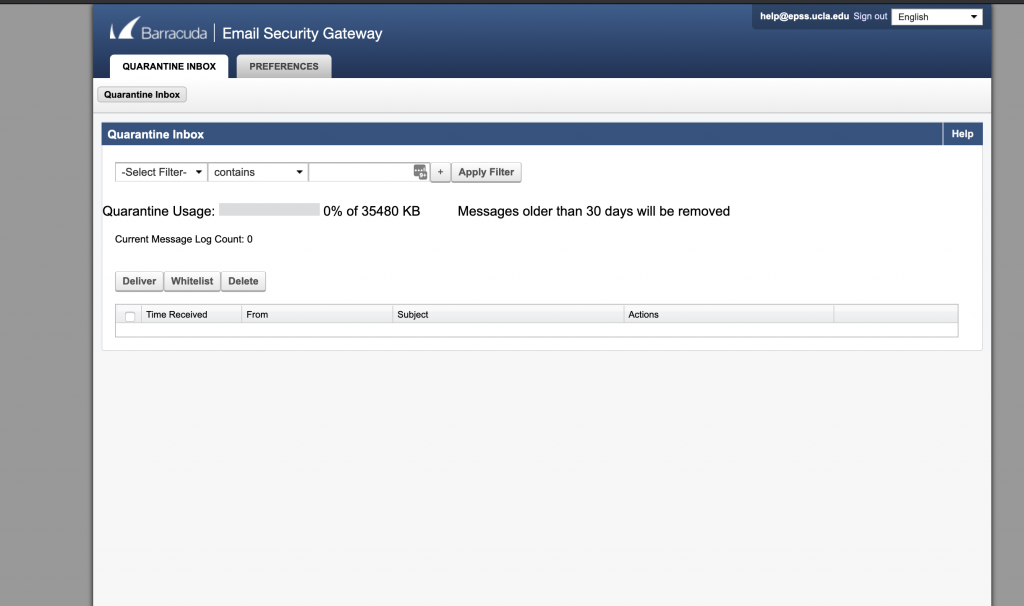 Click on the "preferences" tab at the top of the screen to change your password to something memorable, edit the block list settings and other settings.
From the "Quarantine Inbox" tab, you can deliver held messages, add addresses to the Whitelist and permanently delete messages. Messages not deleted or delivered will be Automatically purged after 30 days, so it's important to do this at least once a month.
And as always, feel free to contact the Helpdesk with any questions or concerns.